Vindachs Dachshunds Being Shown In 2018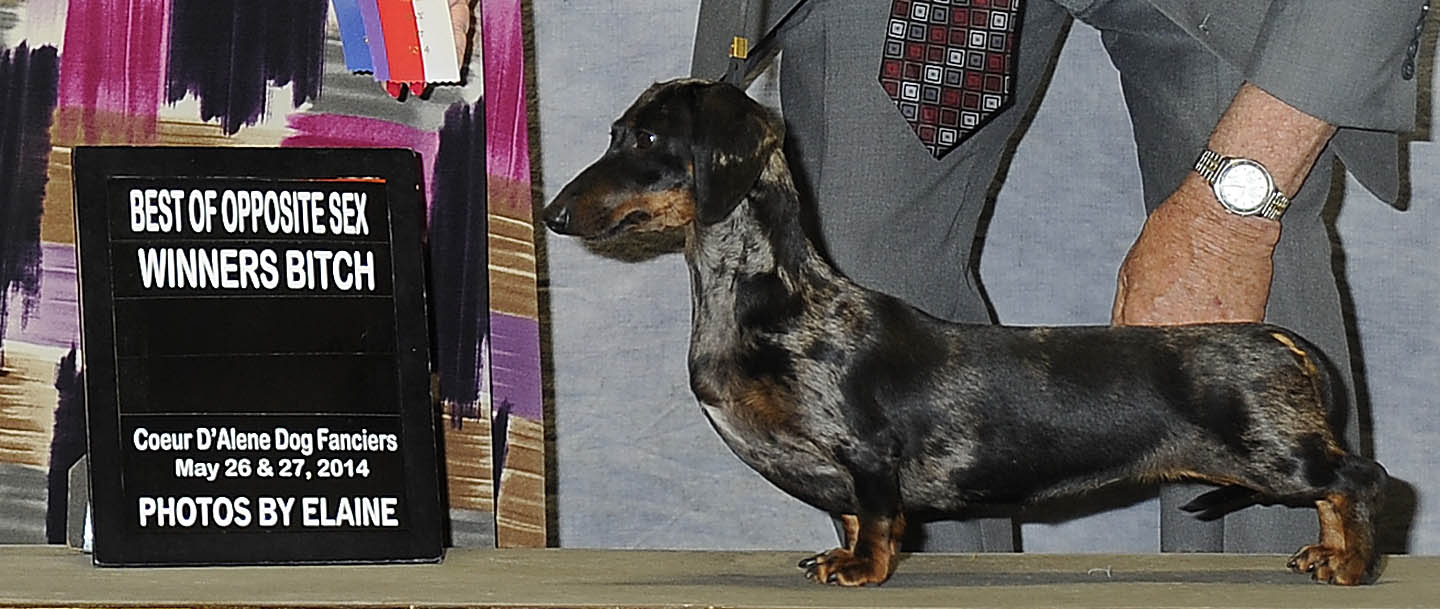 Starr is a black and tan dapple  0ut of Ch Vindachs Typhoon Tommie MS born on October 2, 2012.  Starr  finished her Grand Championship at the Lewiston Spring 2016 shows with four majors which included a BOV and three BOS.  We will continue to show her this year as she needs 7 points to gain her BRONZE GCH.

"Boomer" is a black and tan smooth male out of Vindachs Katie's Whirlwind MS and Vindachs Lightning Lil MS.  He was born July 13, 2016.  He earned his AKC Championship on Sept 23, 2018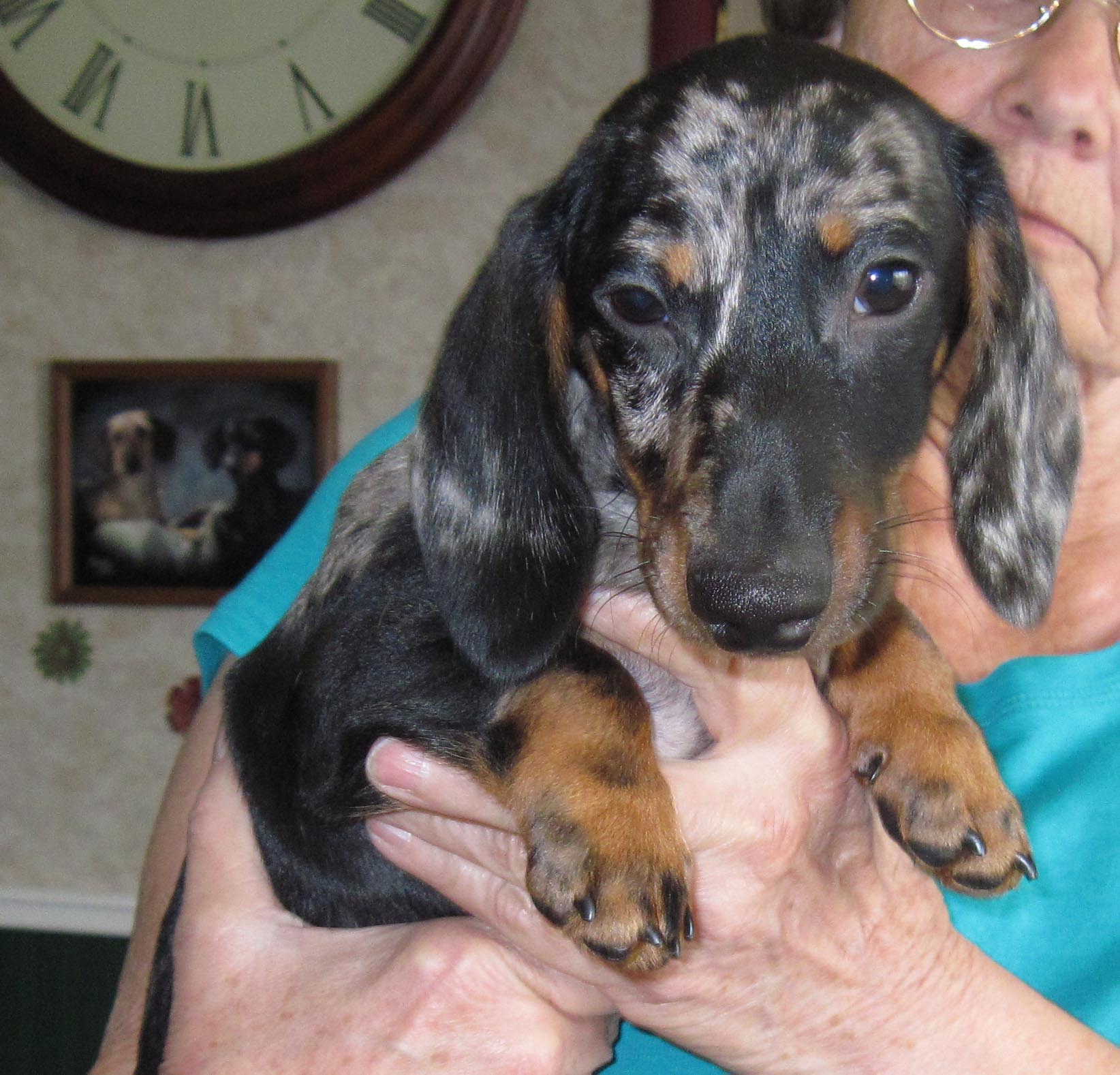 Ch Vindachs Sound of Thunder MS

Grand Ch Vindachs Evening Starr MS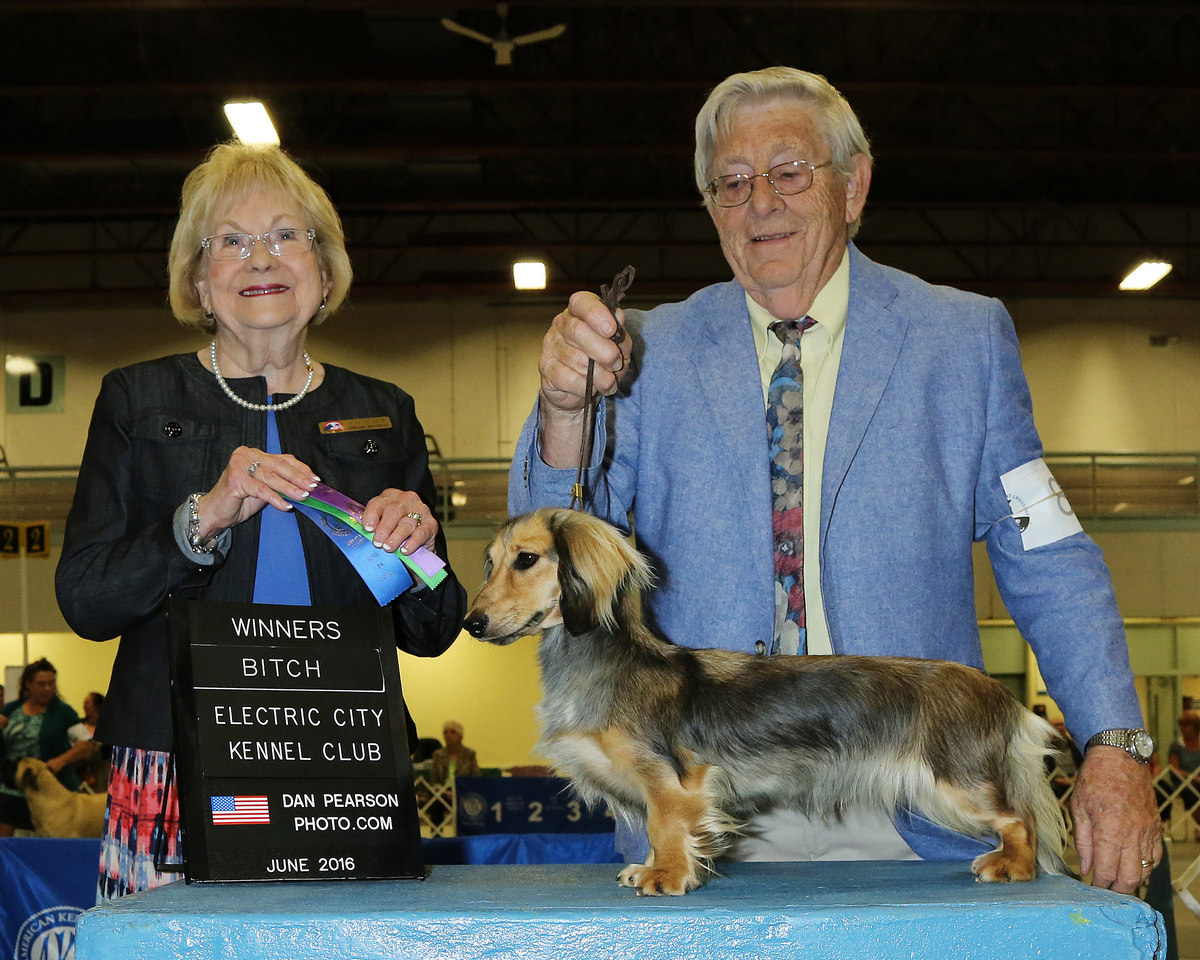 Shaded cream female who is 2.5 years old.   She has earned 14 points which includes two are majors.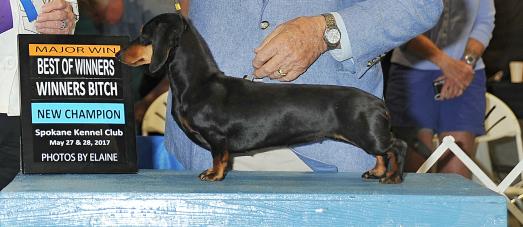 Annie is a three year old black and than smooth female whot finished at Spokane, WA in May, 2017.  We would like her to earn her GCH this year, but we are planning to have a litter out of her this spring.  The sire will be Vindachs Sound of Thunder.

Ch Vindachs Annie Oakley MS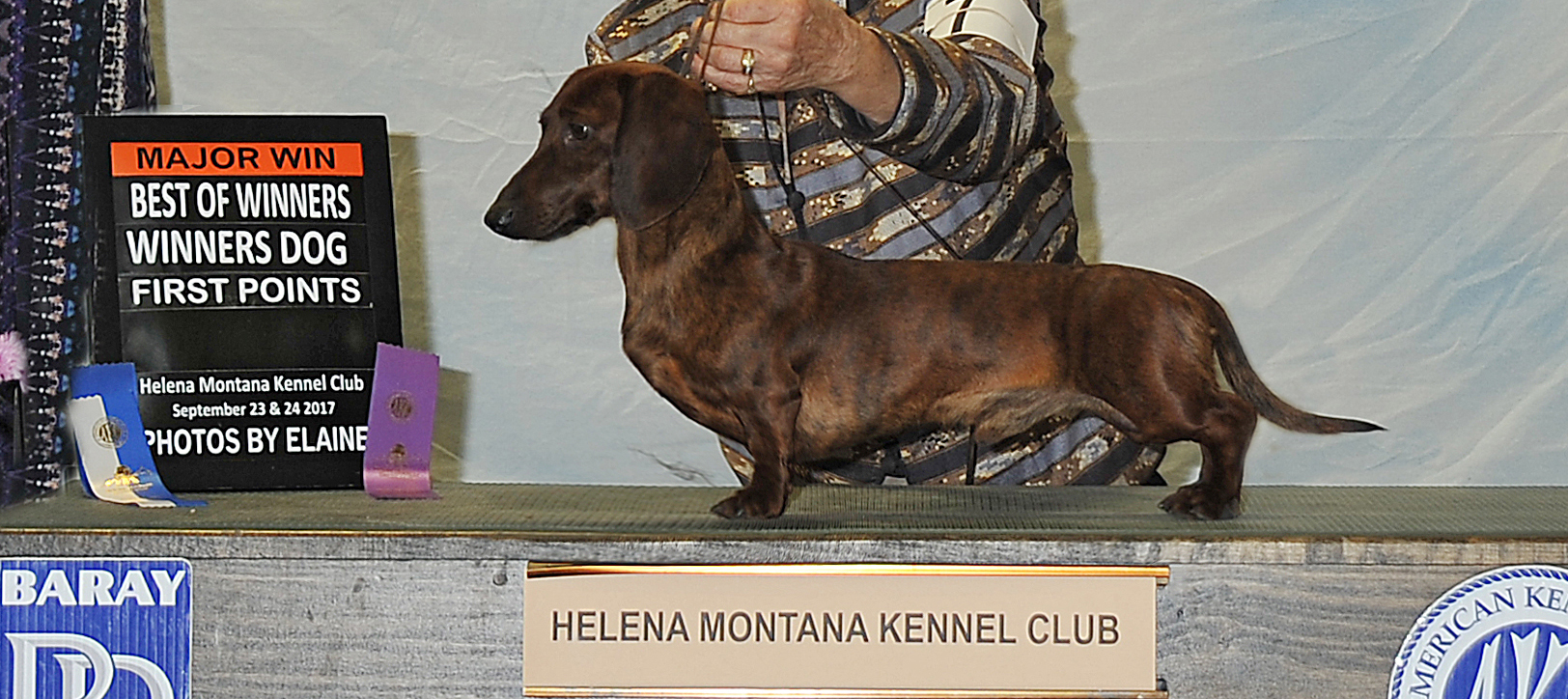 Willie is a smooth red brindle.  His sire is Vindachs Katie's Whirlwind MS and dam Teckelwood Tillie at Vindachs MS.  He has earned 9 points and three majors.

Vindachs Shotgun Willie MS

Vindachs Summer Breeze ML

Stripe is a red brindle female who acheived her AKC Championship in May, 2018.  Stripe is 3.5 years old

Ch Vindachs Stripes at Teckelwood MS