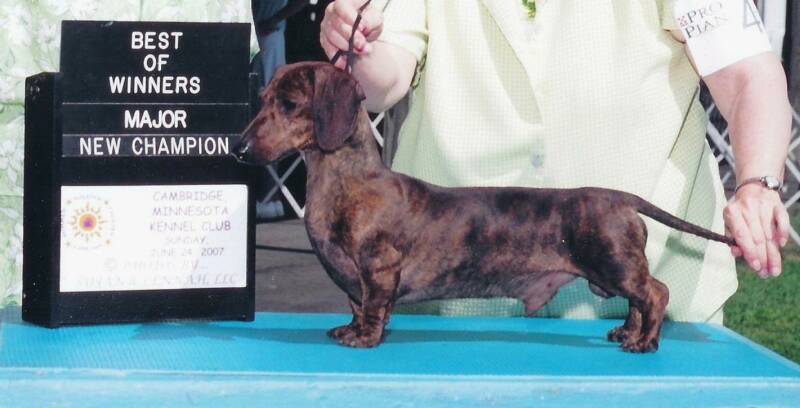 Recently we decided to include the brindle pattern in the Vindachs Miniature Dachshund bloodlines.    We acquired red brindle "Ch Teckelwood Toffee MS" through a co-own with Amanda Hodges (Techelwood Dachshunds).  We bred her with several of our males including Ch Vindachs Black Tornado MS and Vindachs Distant Thunder MS  & Vindachs This Bud's For You MS.  The first to receive an AKC championship was Danny shown below.  Thank you Elaine Hanson.

Ch Vindachs Dandylines V Grig MSB

   Owned/Showed by Elaine Hanson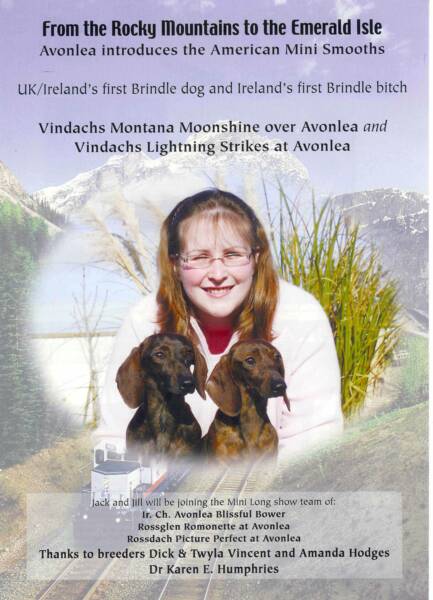 These are two red brindle smooths sent to:

       Dr. Karen Humphries in Ireland.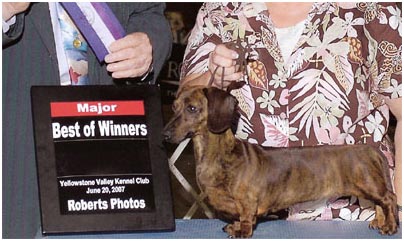 Ch Vin-Cherdachs Sofe H'Lites

          Owned/Shown by Cheri Olson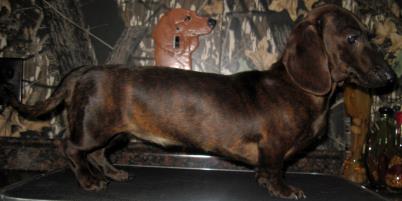 Teckelwood Tillie at Vindachs MS

New brindle at Vindachs bred by Amanda Hodges of Teckelwood Dachshunds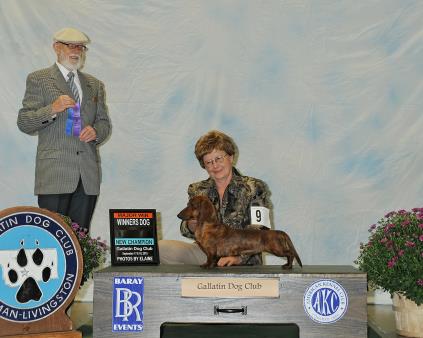 Ch Vindachs Tigger at Teckelwood MS