Vindachs Abby Gail MS  ROM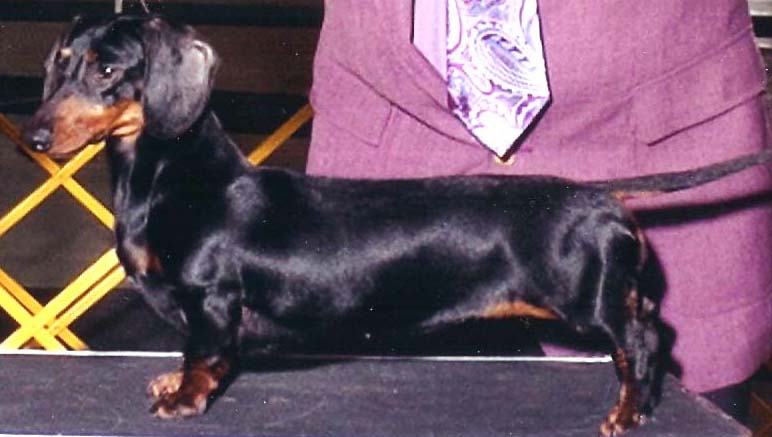 "Gail" has a history of producing pups which display outstanding conformation.  As of October 2009, she has produced six AKC champions out of the first three litters, each with a different sire.  Her fourth and final litter was a repeat breeding with Ch Criscross Kiss A Frog MS.  Gail has just been awarded a ROM by the Dachshund Club of America.

Gail now ranks in the top ten producers of AKC champions with six champions.  Gail is a daughter of our best ever male miniature Am/Can Ch Vindachs Black Tormalo MS.

Ch Vindachs Jack of Spades MS sired by Ch Vindachs Mr Bozeman MW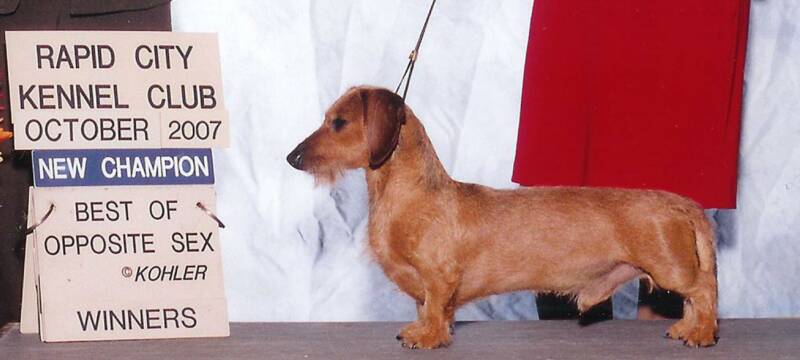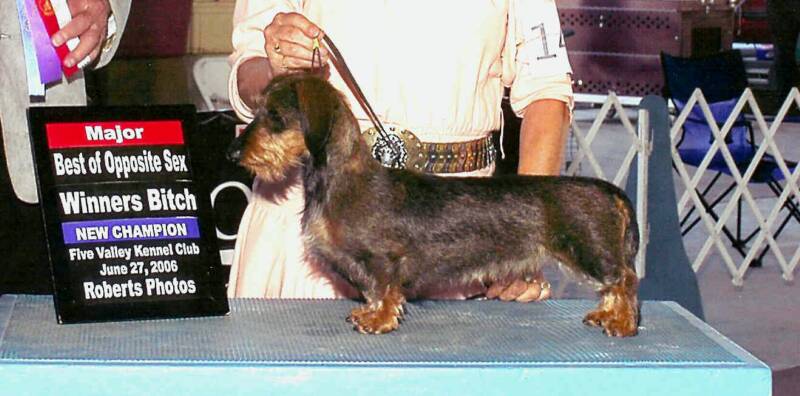 Ch Vindachs Dueces R Wild MW

Ch Vindachs Rhoda Rooter MW

Sired by

Ch Taliesin Ricochet Romance MW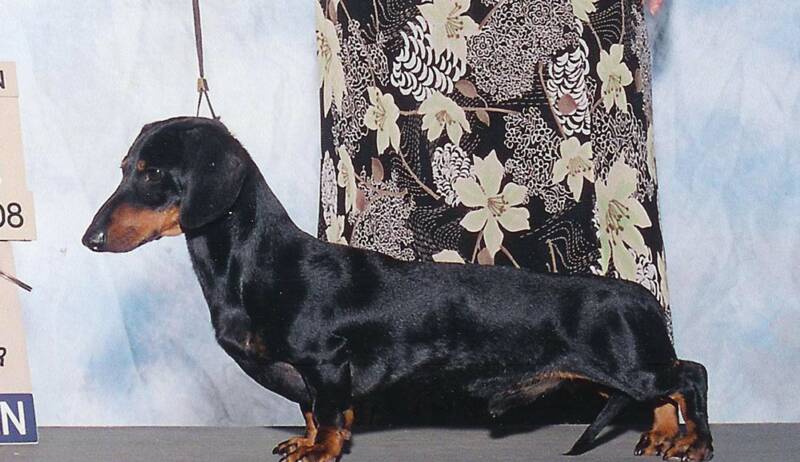 The three black and tan's were sired by Ch Criscross Kiss A Frog MS in August 2007 - all are finished.  Katie has also earned her Grand Championship in September 2010.  Lil is out the second breeding of these two and when finished will be Gail's seven champion. 

Ch Vindachs Willawaw of Cedar Hills MS

Ch Vin-Cheradachs Hurricane Katrina MS

ChVindachs Typhoon Tommie MS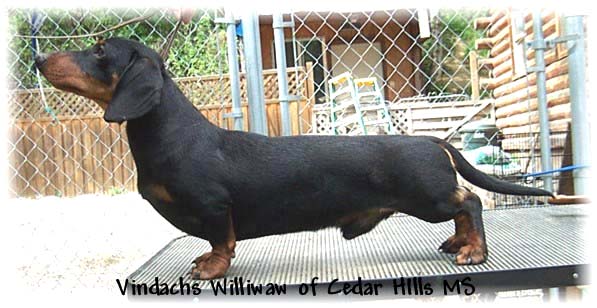 NEW ADDITION !!!!

Vindachs Lightning Lil MS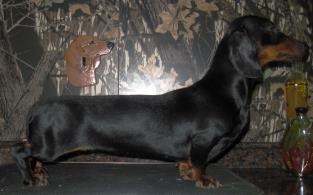 Vindachs Lightning Lil MS

Lil  now has 10 points with one major.