This Litter was born on October 6th and contained three males and three females.   This is ""Boomers"  third sired litter.   Boomer is a two year old male who just completed his AKC championship with his fourth major.  This is a repeat breeding and we were extremely pleased with the first litter.  If you are interested please contact us and we will furnish a five generation pedigree.

This Litter of black and tan smooth miniatures occurred on October 6, 2018.

CH Vindachs Sound of Thunder MS

Ch Vindachs Annie Oakley MS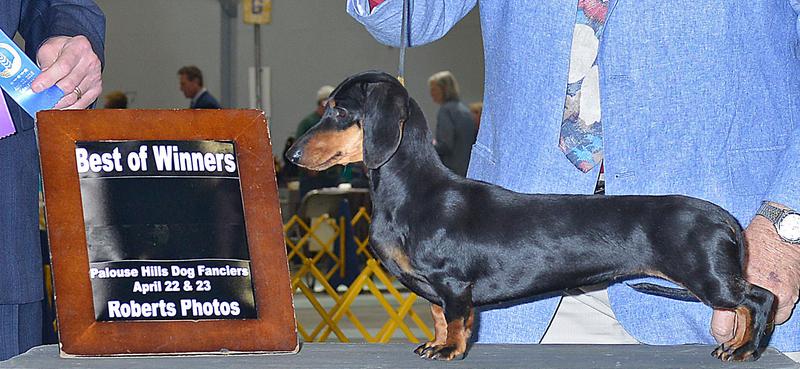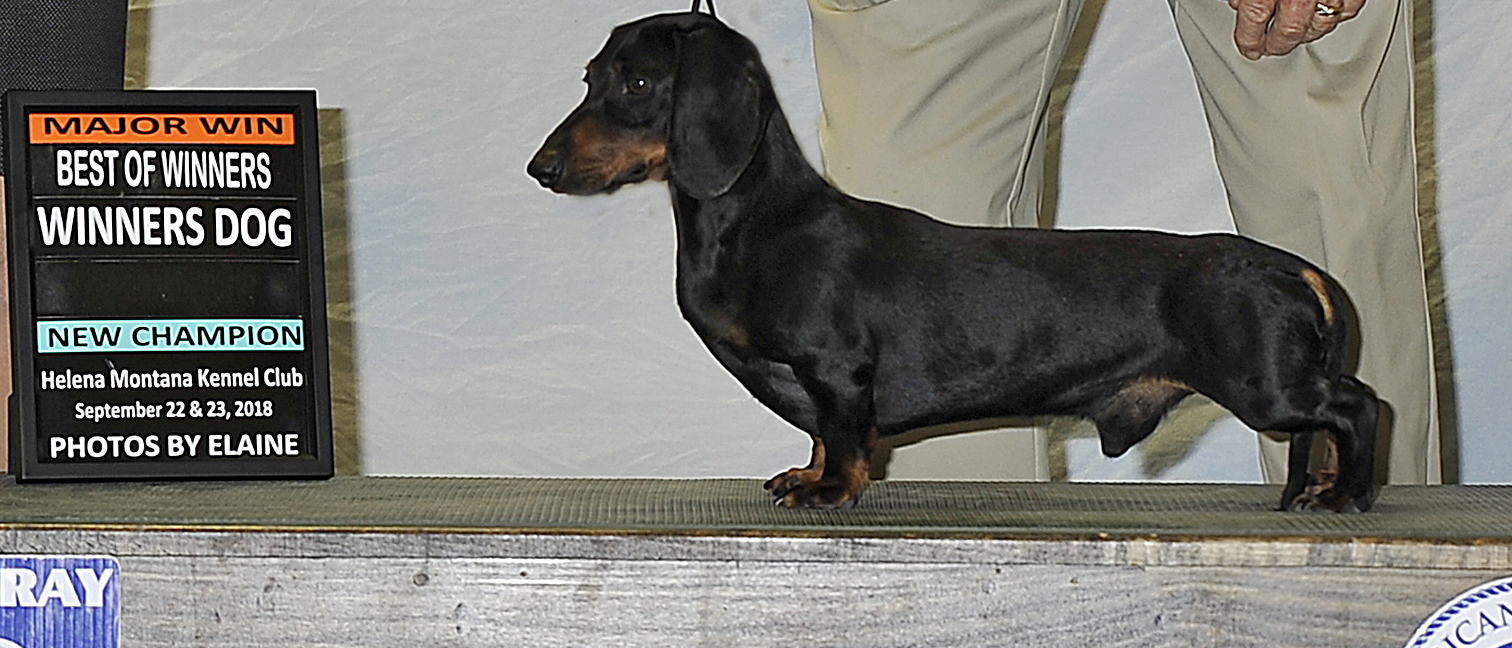 MALE NO. 1 - deposit taken

MALE NO. 2 - deposit taken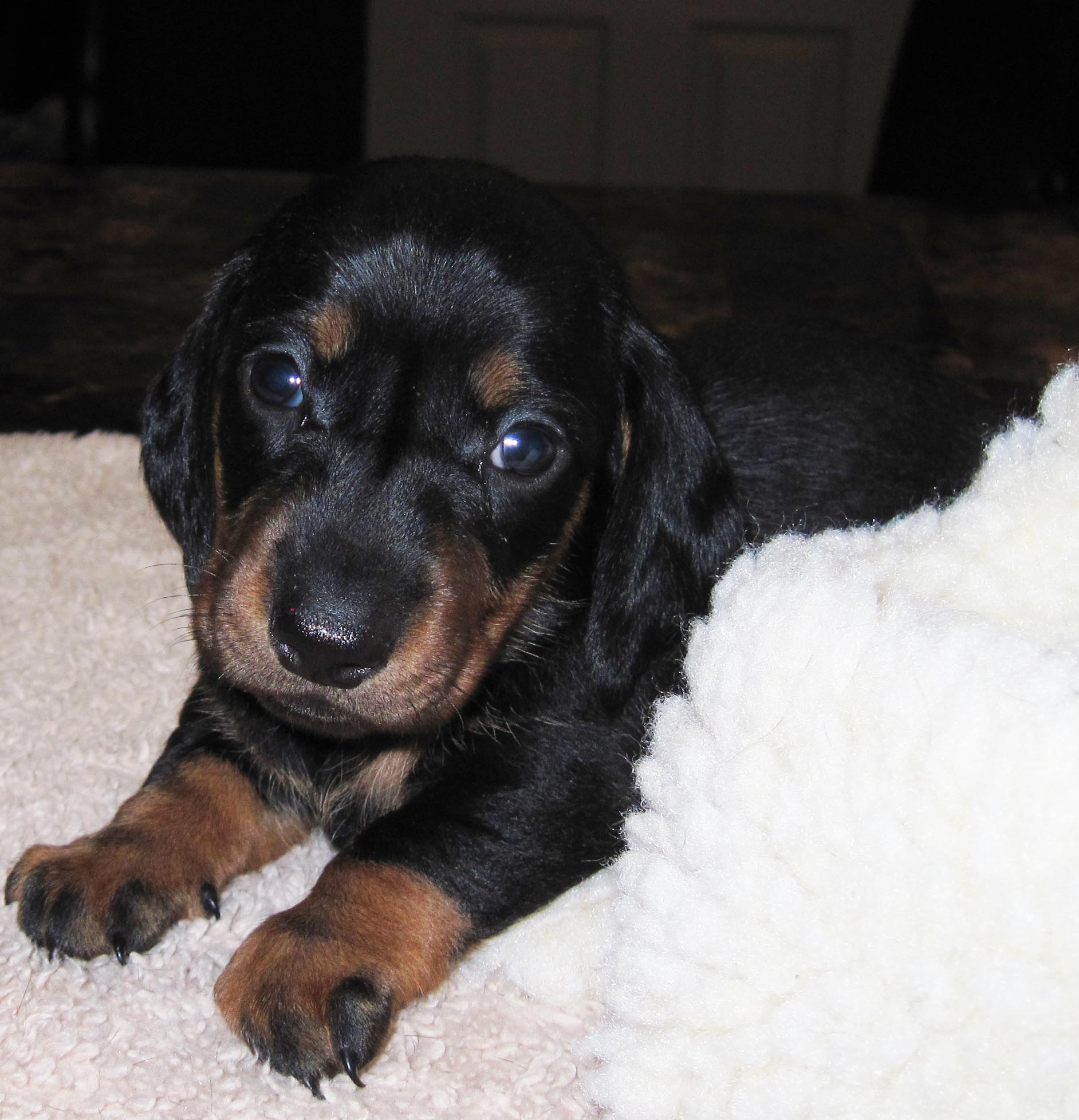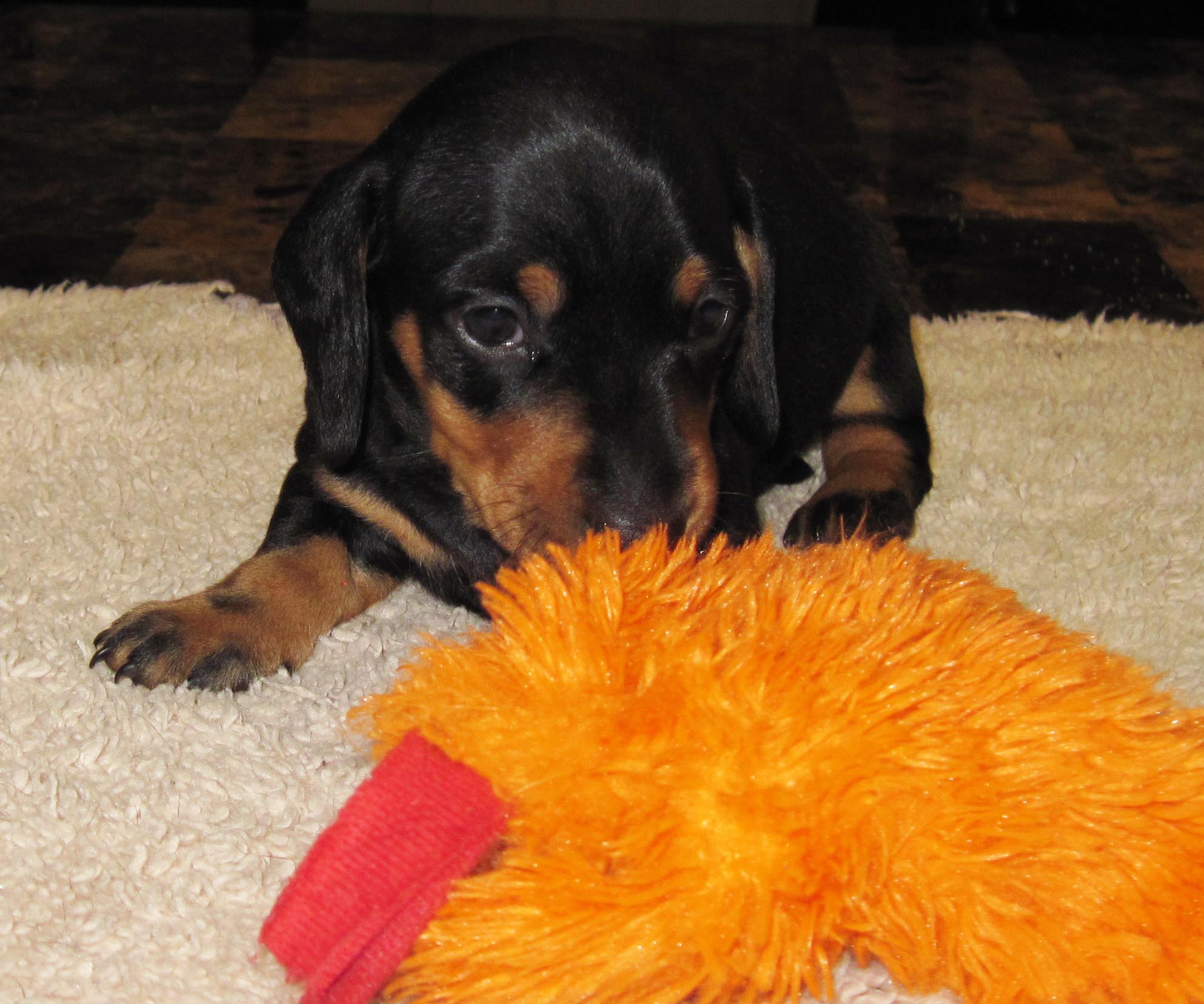 FEMALE Longhair -                  deposit taken

The two female smooths are being held for show homes.  This could change with time.