"Boomer" is a black and tan smooth male out of Vindachs Katie's Whirlwind MS and Vindachs Lightning Lil MS.  He was born July 13, 2016.  He earned his AKC Championship on Sept 23, 2018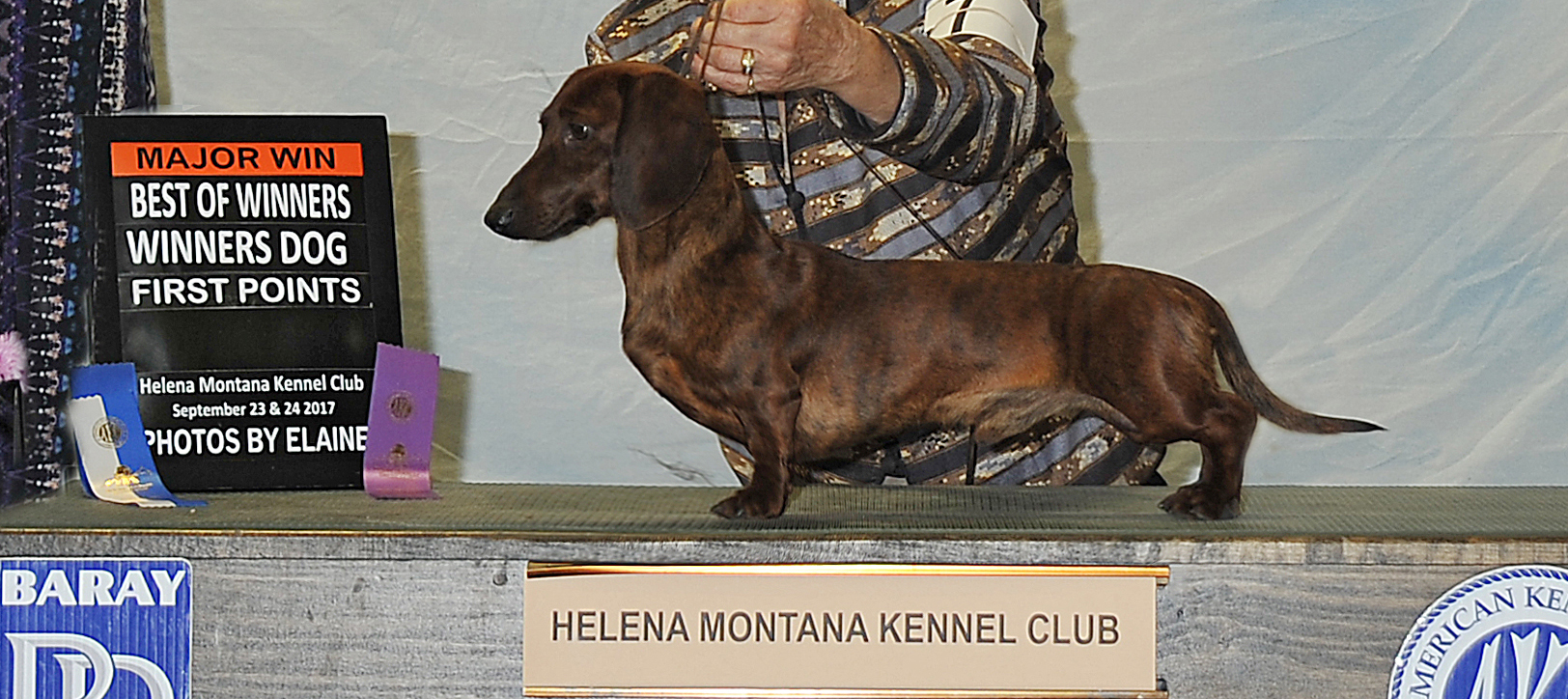 Willie is a smooth red brindle.  His sire is Vindachs Katie's Whirlwind MS and dam Teckelwood Tillie at Vindachs MS.  He has earned 9 points and three majors.

Vindachs Shotgun Willie MS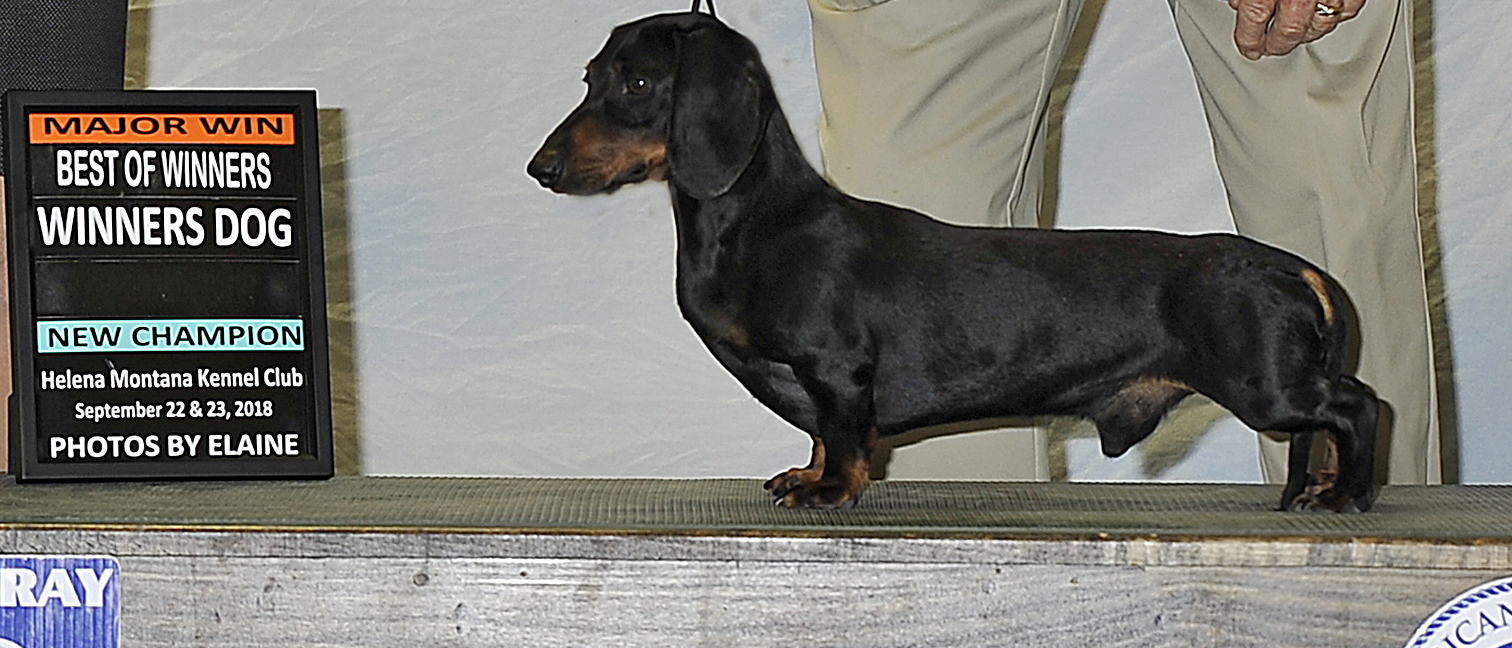 Ch Vindachs Sound of Thunder MS

"Red" is a young red male born on March 15, 2017.  He a younger brother of "Boomer" and will start showing in the Spring of 2019.  He has sired one litter.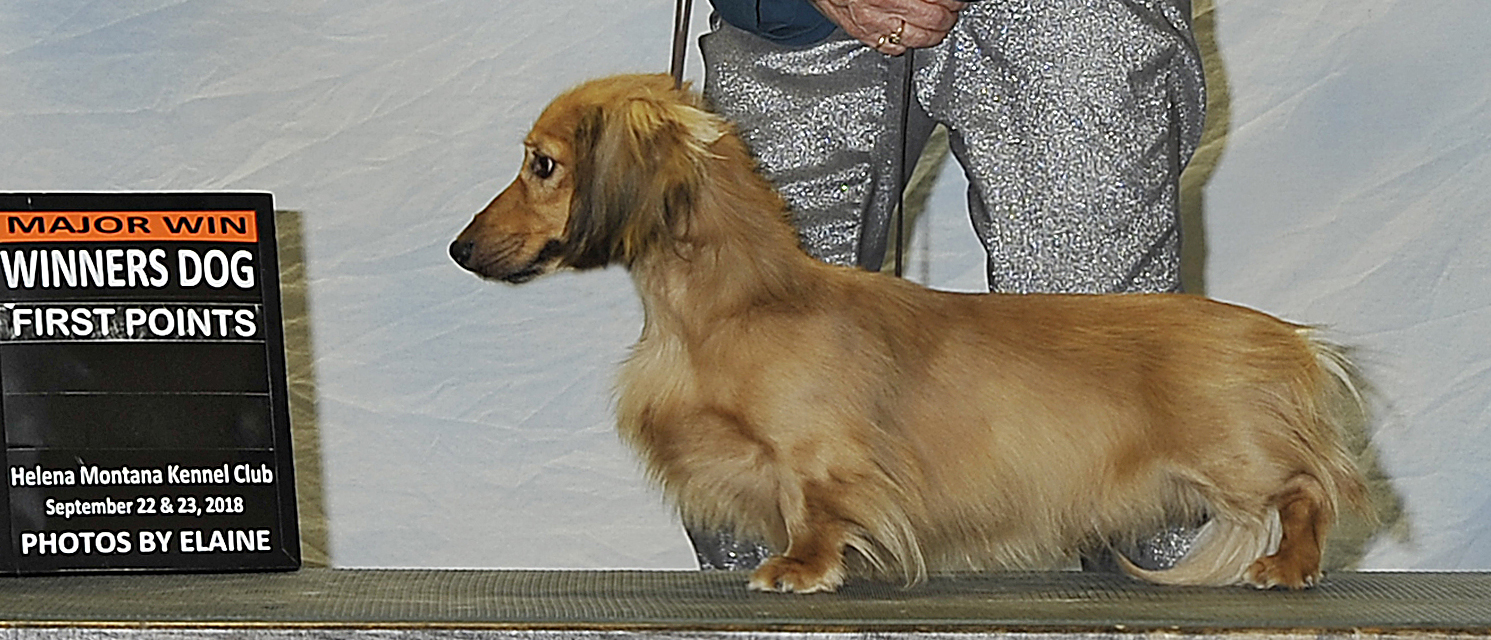 Vindachs Spirit of the Wind ML

Spirit is a cream longhair who was born on November 4, 2016.  This is "Spirit's" first show and show points.  He will be showing throughout 2019.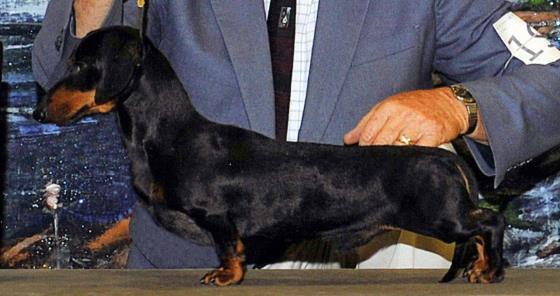 Ch Vindachs Typhoon Tommie MS

Tommie is a retired champion who is now 11 years old, but doing great.  He has produced five champion, on of which is GCH Vindachs Evening Starr MS.  Good work Tommie.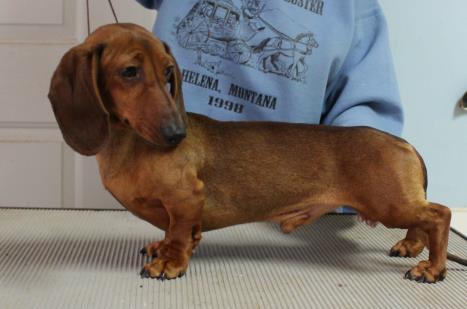 Vindachs Red Sky at Night MS


Sky is a 4.5 year old black and tan champion sired by Ch Vindachs Black Tornado MS .  He is a full litter brother to Ch Vindachs Annie Oakley MS

Ch Teckelwood Western Night Sky MS